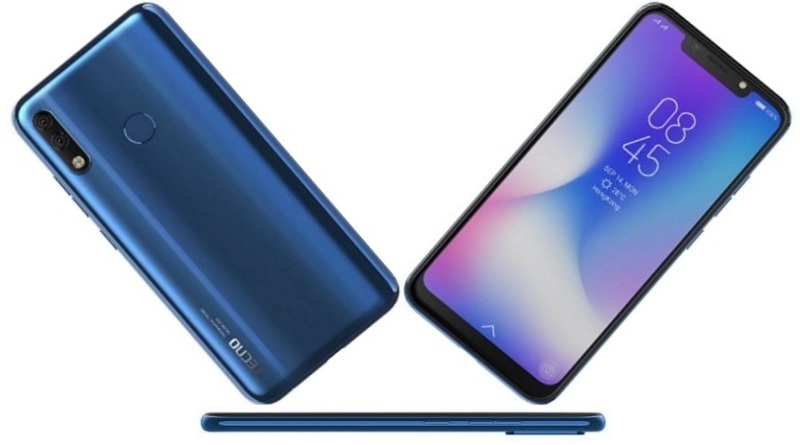 Tecno Mobile Company has launched last month the AI Camera Smartphone. The company has now launched the Tecno Camon iClick 2 Smartphone to this range. Previously launched phones include Camon iAir 2, Camon i2 and Camon i2X. Camon is the enhanced type of first iClick Camon from iClick 2.
Tecno Camon iClick 2 Price
The price of this phone is 13 499 rupees. It can be purchased in aqua blue, midnight black and gradient aerial blue color variants. With Tecno Camon iClick 2, an alternative screen display is offered within one year. In addition, Jio users receive up to 50 GB of data up to 2250 rupees.
Tecno Camon iClick 2 Features
This phone has a 6.2-inch Full HD display. There is a knock display. Speaking of look, the phone received a premium look. In addition, the glossy finish is given on the back panel. Tecno Camon iClick 2 is equipped with an 8-core MediaTek Dual-core processor P22 2 GHz 64-bit and 4 GB of RAM. Tecno Camon iClick 2 has 64 GB of internal storage space that can be expanded up to 128GB via a microSD card. This phone works on Android Ario.
Camera and Battery
The dual rear camera configuration for the phone has given for photography. The first sensor measures 13 megapixels with an f / 1.8 slot. Then, the second camera detected a depth of 5-megapixel camera. The company says the phone has AI-based algorithms that work to improve image quality. Talking about the front camera, it has a 24-megapixel front camera with f / 2.0 apertures. There is a 3750 mA battery for operating the phone. Let us tell you that many other smartphone manufacturers also offer better quality camera phones in less detail.
Realme 2 Pro
Camera: This phone has 16 megapixels and a dual-rear camera with 2 megapixels. At the same time, when talking about the front camera, you will get a 16-megapixel camera image. Apart from this, it also has features such as artificial intelligence in the front camera.
Price: Starting from 13.990 rupees.
Also, Read: Educational Technology